Connected

Software and Hardware to help you

simplify

communication between the jobsite and the office
Smart Construction is a family of solutions built to optimise construction jobsite processes, developed by Komatsu in collaboration with Sony Semicon, NTT Docomo and Nomura Research Institute.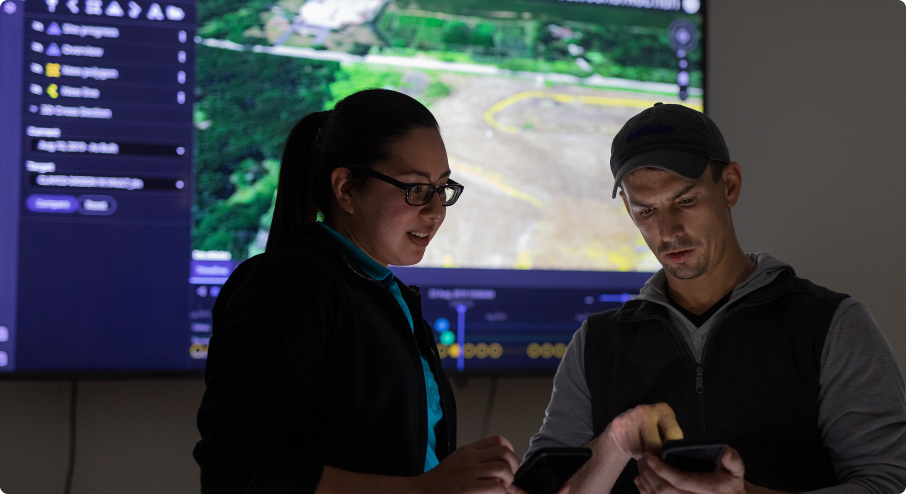 Digitally transform your jobsite for a better profitability
Smart Construction is all about making your business more profitable. How do we do that? We apply IoT tools, software technologies and data analytics to improve jobsite efficiency throughout the whole construction cycle.
Cut and Fill Calculations within seconds. Visualize Drone, Machine and Survey data as a 3D model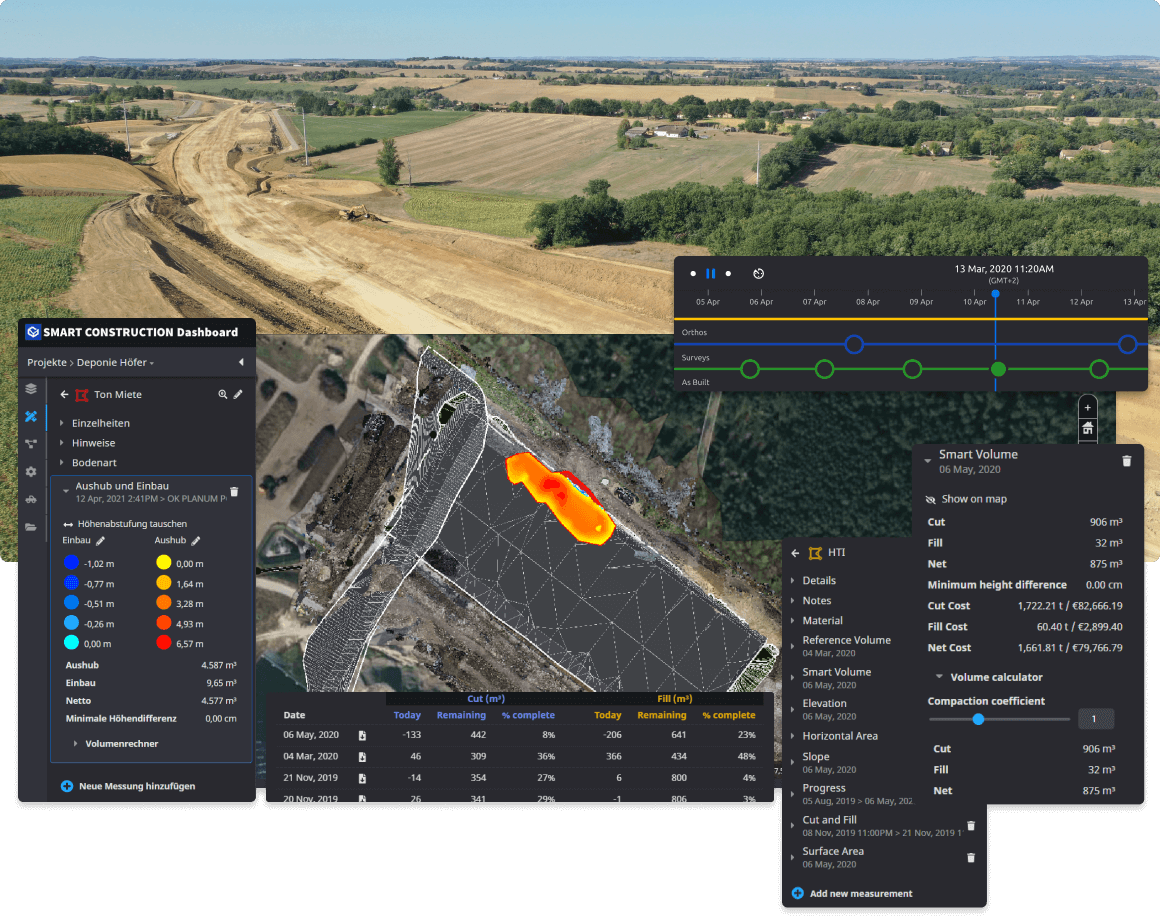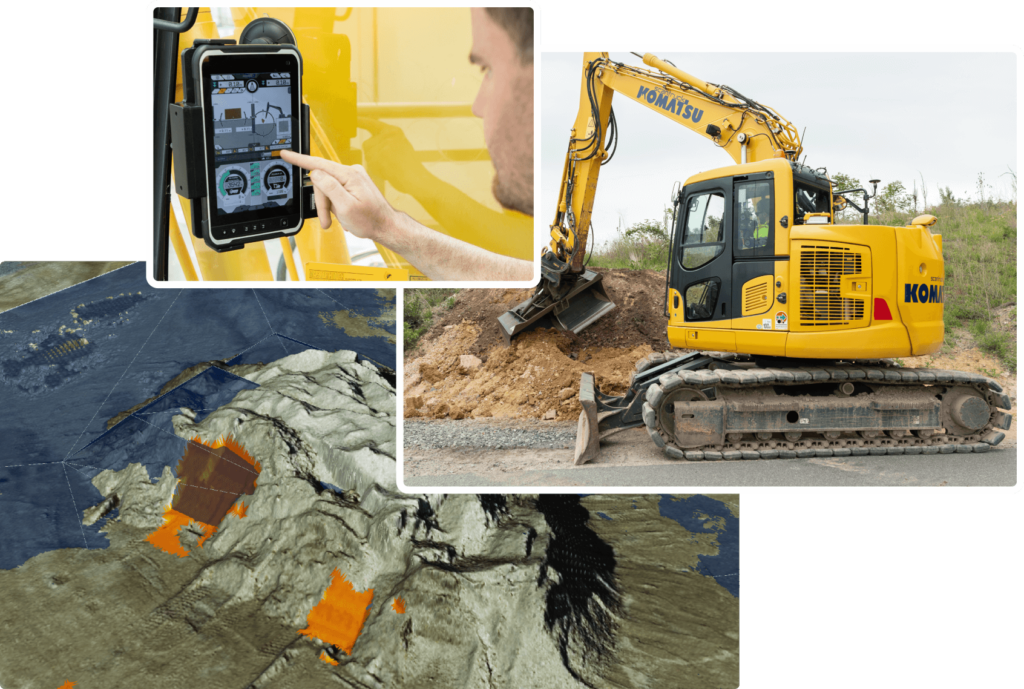 Collect as-built and payload information with our 3D machine guidance kit for mixed fleet
Send new design data to machines in the field, or remotely support operators, without traveling to the jobsite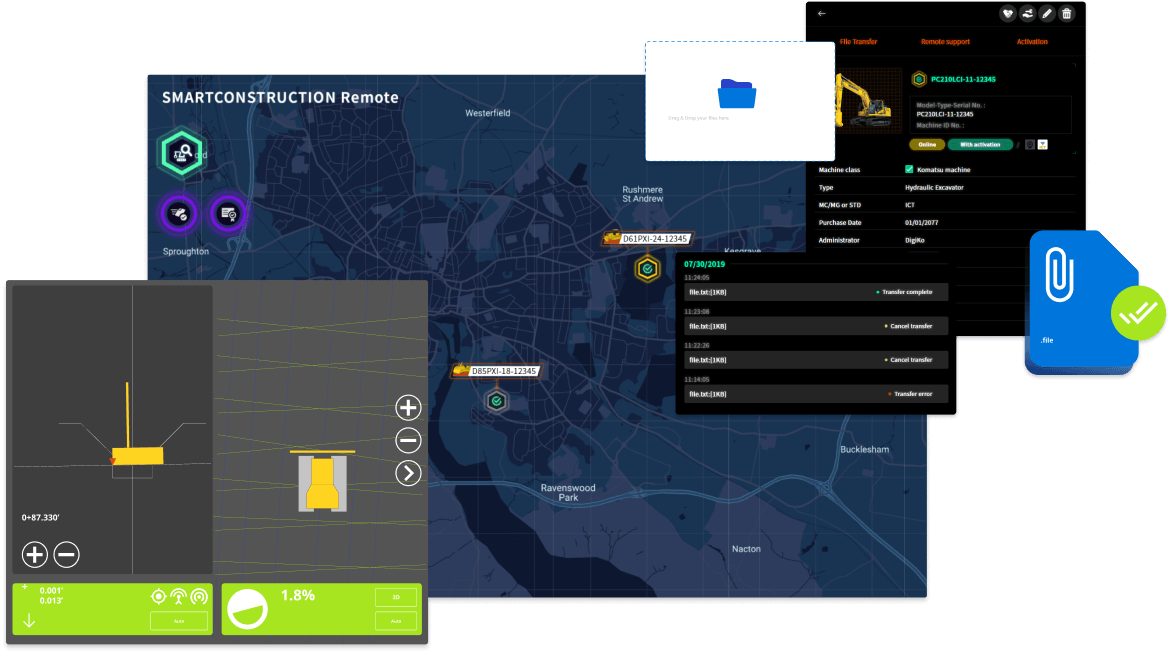 Join hundreds of companies to grow your profit…
"As a site manager overseeing multiple sites in parallel, having a daily updated terrain status of all my sites saves me two days of time budget per month."
Thomas Vent
Jobsite Manager at ECOSOIL Nordwest GmbH
"Smart Construction allows me to react very fast in case of unforeseen events, which is crucial to keeping business profitable nowadays."
Thierry Hugon
Project Manager at Groupe Roger Martin
"Our site managers now have the ability to directly measure the cubic meters moved and do invoices without the help of a surveyor."
Chris Horn
Technology Manager at HB Golf
Machine, material and muscle, or the "3Ms" as we call them, are the most important cost factors on a jobsite. If you want your jobsite to become more profitable, that's where to start.
How much soil has been moved today? Do I need to order in new material? Where is polluted material located? Smart Construction helps you answer these questions effortlessly.
Smart Construction is designed to help you make the best decision at the right moment, no matter you are a site manager, foreman or surveyor.
Equipped with 3D machine guidance, construction machinery has now dual function: Not only are they constructing according to the target design efficiently, but they are also gathering data from the terrain and automatically pushing this information to the Smart Construction ecosystem.
A few good reasons to choose Smart Construction
Going digital implies a significant impact and requires change within your organisation. That's why all we care about is supporting our customers throughout the project with the right solution, guidance and advice.
Access the latest update of your jobsite anywhere there is internet connection. 
A single solution for your entire equipment fleets, no matter the OEM.
Utilize insights from previous project to be better prepared for the next bidding.
Helpdesk & Knowledge base
Personalized customer service and an updated and searchable knowledge base.
We have partners with knowledge in local business to offer you the best support.
Continuous improvement based on customer feedback.
Curious about how digital transformation can help your business make more profit? Request an advisor expert to visit your jobsite for free!