Send new design data to machines in the field, or remotely support operators, without traveling to the jobsite
Design updated in the office but operators informed only two days later? Spent half a day driving to the jobsite for trouble shooting small issues? Mixed fleet? We've got your back!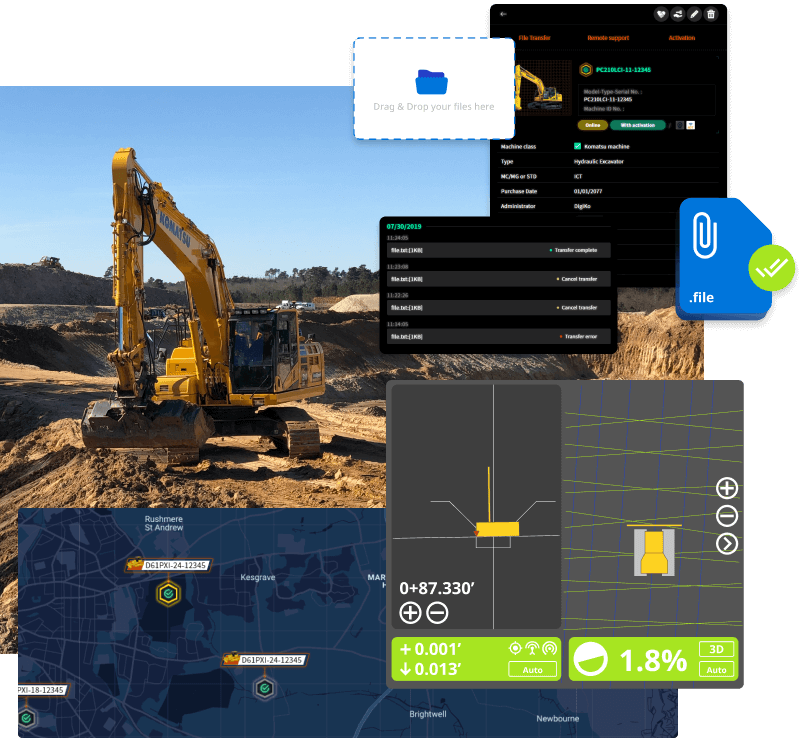 Remotely help operators with their training and support needs​​
Save countless hours and kilometres of travel each year​
A new design can be implemented on-site just minutes after its release​
Supports a mixed fleet of machinery brands and devices​
Mixed Fleet?
We've got you covered!
We are continuously striving to become compatible with all aftermarket systems. That's the reason why Smart Construction Remote works not only on our very own Retrofit system, but also machines equipped with the latest Topcon, Trimble and MTS GNSS systems, as well as Komatsu intelligent machines, to name a few.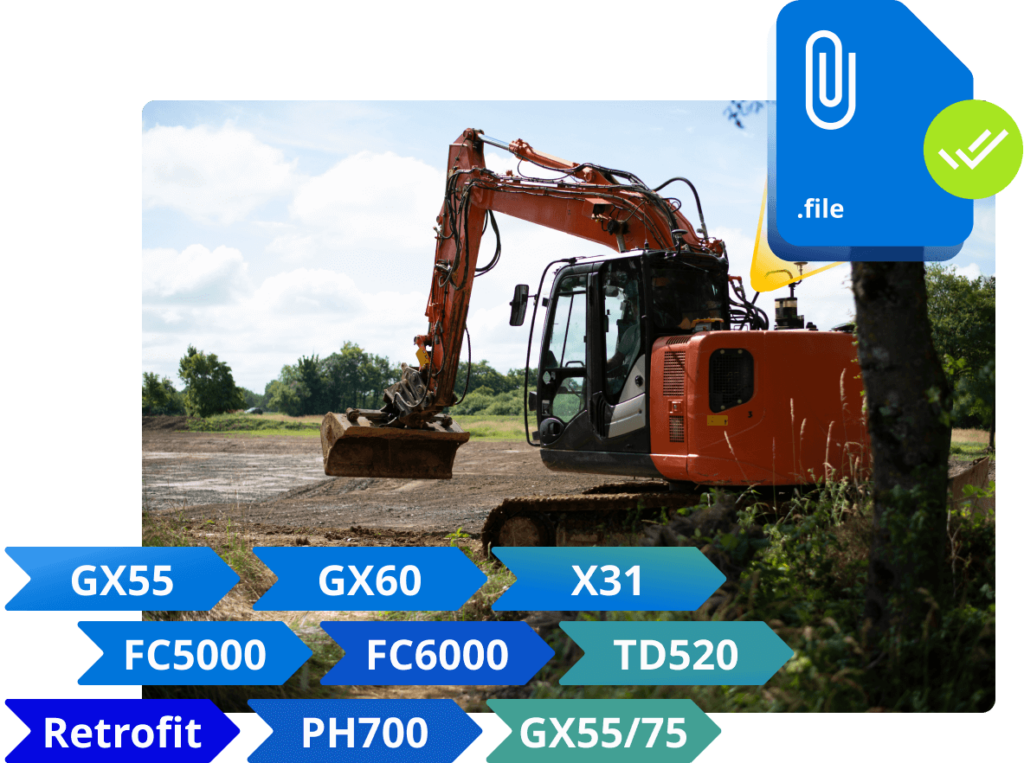 100% Certified Compatible Systems
Want to become compatible with Smart Construction Remote?
Are you an aftermarket system provider? Do you want to connect your 3D system with Smart Construction Remote? We'd love to work with you!
Save yearly up to 30 hours for every machine you own*
Lower your milage by 10 000km per year or 1495kg of CO2*
Save up to thousands of euros just by working remotely*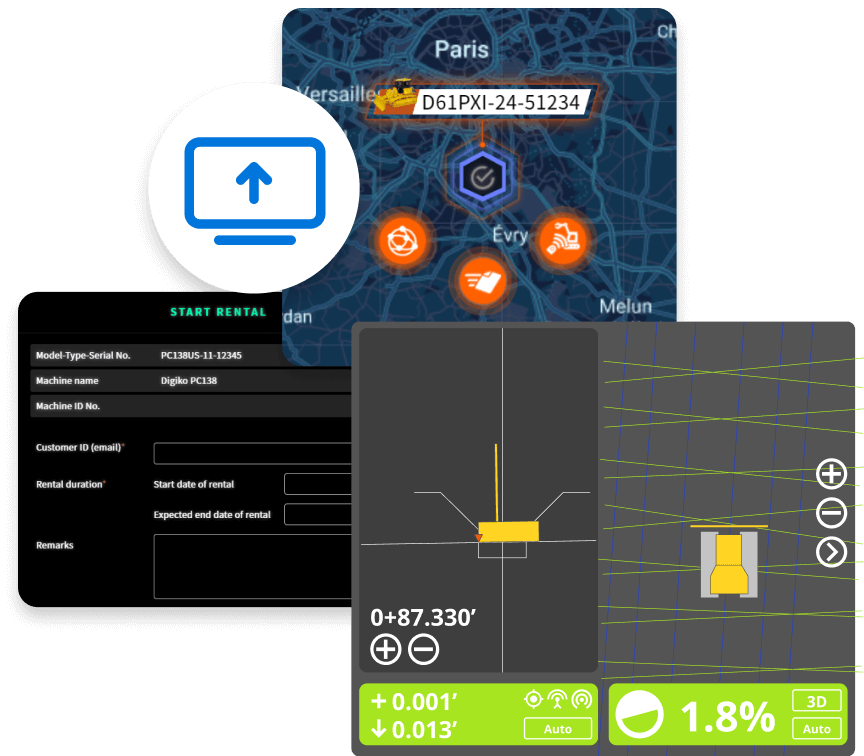 Remote support for operators, also from third parties
You'd be surprised how straightforward it is to help out field staffs remotely. Finally you get to see the issue as how the operator sees it.