Optimise earthmoving using digital solutions and expert guidance (DX)
Construction in its most simplest terms is about turning an area into a well designed final surface. This is achieved by orchestrating people, machines and material in the most efficient way.
By collecting data from terrain, material, your existing machines and workforce, we are able to create a digital clone of your site.
A digital twin that you and our experts can use to make data-driven decisions to improve productivity, safety and profit margins.
1 Jobsite, 5 Construction Phases, Unlimited Simulations.
Ideal soil distribution plan Optimal fleet suggestion Asset allocation strategy
During your planning, actual construction phase, all the way to end of the project. We make sure execution stays true to plan by keeping an eye on any deviation and suggest recovery actions if needed. A true continuous Plan-Do-Check-Act (PDCA) cycle.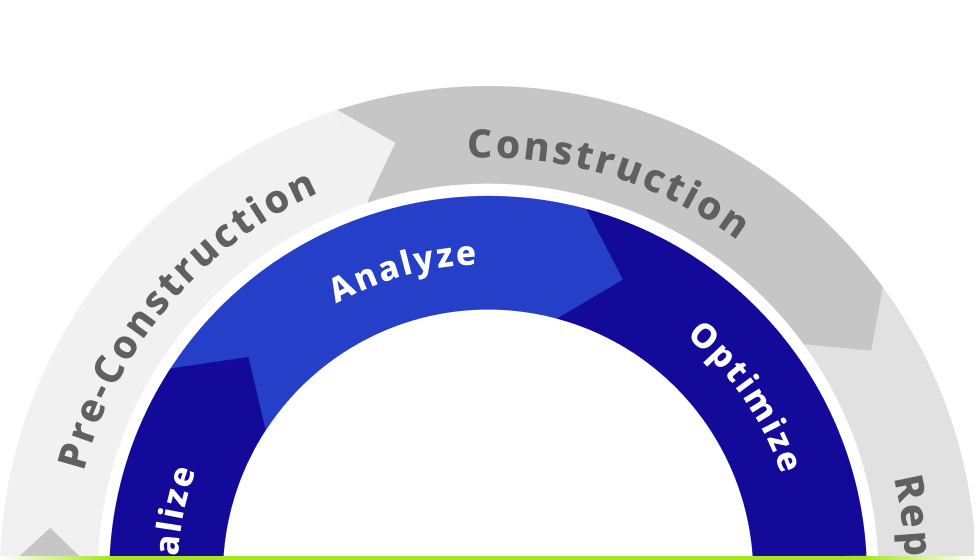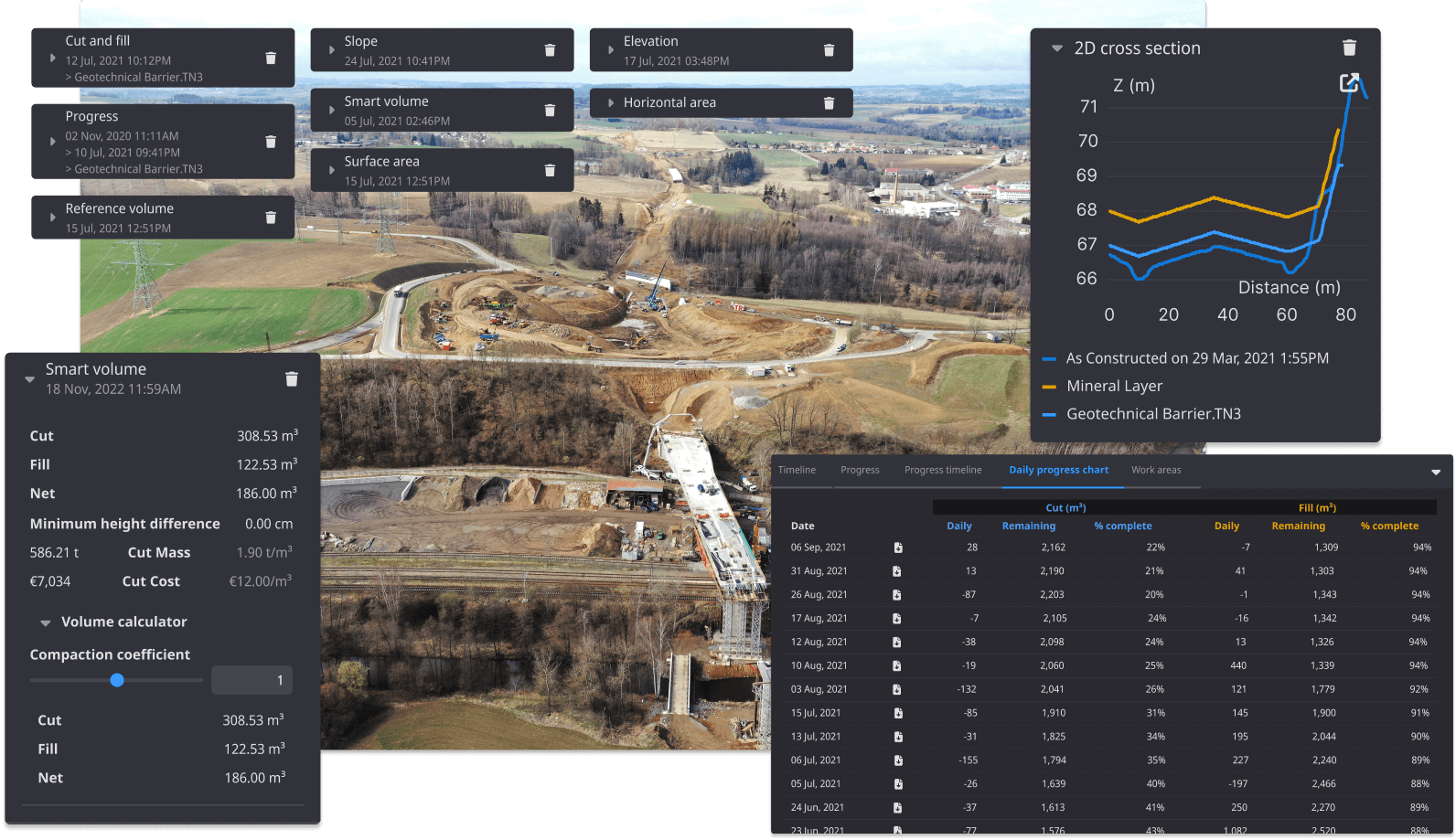 Want to start creating a digital twin of your jobsite?
Progress follow-up in volume to ensure jobsite profitability.
Smart Construction starts with gathering information from these factors. We collect data from your available systems such as 3D guidance kits. Besides, we also offer easy-to-install hardware to connect your jobsite. The data collected creates a digital twin and keeps it constantly up-to-date.
The digital twin is a digital recreation of your physical jobsite. Frequent updates happen thanks to the data coming from the connected on-site devices. It allows you to follow up your site remotely in order to check key elements such as:
Is the project on plan?
Is the actual shape following the target design?
Are your machines working efficiently?
Placing all this information against relevant baselines, you can now start to analyse with the big picture in mind.
Why are you exceeding the budget?
What has caused the delay?


Customize and generate reports with the variables you want to measure or deep dive: Bad weather? Unforeseen soil condition? Traffic congestion?
Analysis can teach you a lot about daily operations but it doesn't improve overall profit. That's where Smart Construction goes the extra mile by optimizing your ongoing and planned processes. Close the gap between the actual and the target. Adding AI on top of the digital twin, we can:
Simulate and test out multiple machine movement and soil distribution sequences for different requirements
Optimise fleet, material and labour allocation

To get the most out of jobsite optimization, we strongly suggest that customers proactively kickstart the PDCA process already in the planning phase.
In the most advanced stages of jobsite optimisation, we aim to eliminate any manual or redundant tasks allowing for a seamless operation on site and in the office. The optimum scenario will be automatically selected and your plans will be updated immediately. If necessary, they will even be adjusted automatically according to the newly acquired jobsite information. Now, you've got an infinite loop of jobsite process optimisation.