A compact, cost-effective 3D Machine Guidance
Smart construction Retrofit allows 3D machine guidance to an existing hydraulic excavator, no matter the OEM. With our multi-constellation GNSS system, you can achieve high position accuracy even in harsh environments, minimizing the need for in-field surveying. A cost-effective and easy-to-install kit that allows you to upgrade your conventional machine within one day.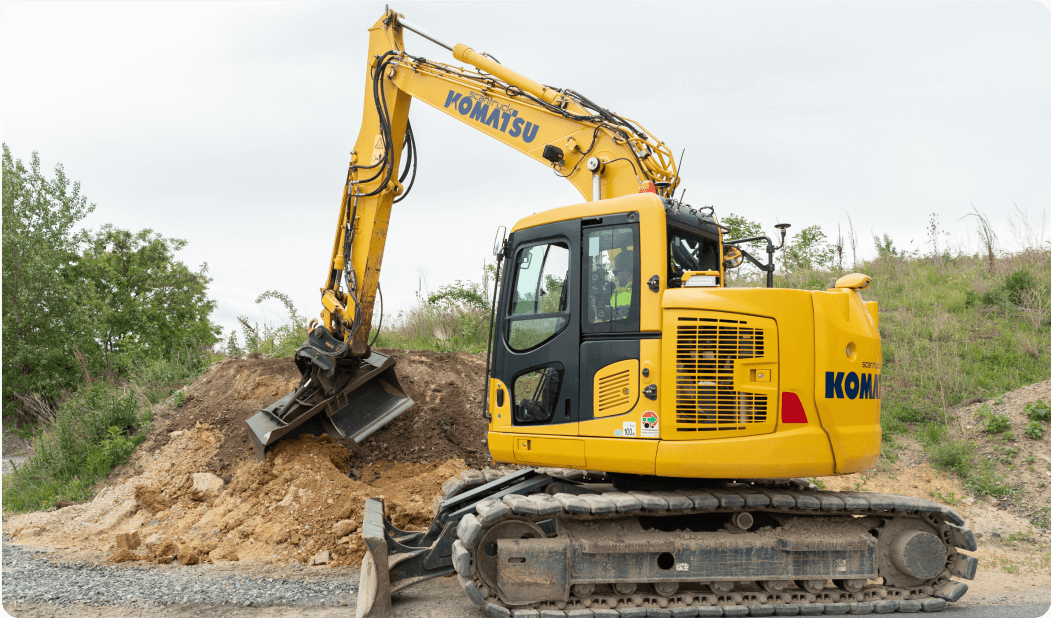 Pilot Web and Pilot Tablet Application
With the Pilot application, you can directly transfer 3D design data to the in-cabin Pilot tablet, Backup files, Download remotely 3DMG topo points and specific as-built data and finally monitor operator daily benchmarks and support operator remotely from your desk.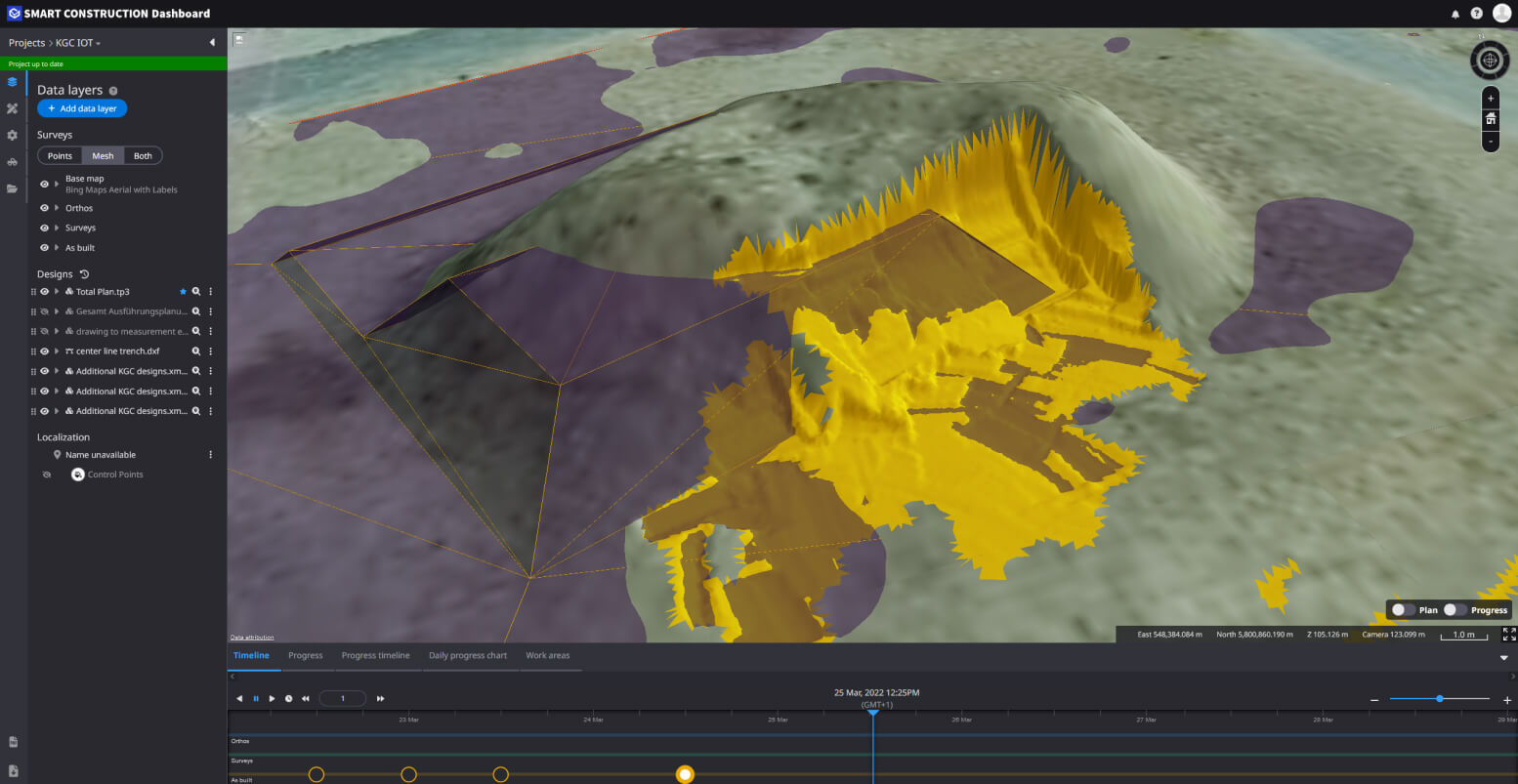 Instantly acquire machine
as-built data
While operating on a project using 3D digital design, as-built information is directly collected from the machine. This as-built data can be directly visualized in Smart Construction Dashboard, allowing automatic update of the terrain. Change in topography can also be visualized on the in-cabin screen using Pilot Tablet.

Connect Smart Construction Retrofit with Smart Construction Dashboard to enable as-built data visualization and project progress tracking
Track load counts
and volume moved​
Smart Construction Fleet combines payload data with logistic
information. In addition to the weight of soil loaded in the
bucket, you can also find out when and where the excavator
empties its bucket into a dump truck and the total amount of
soil loaded in the truck.
Connect Smart Construction Retrofit with Smart Construction Fleet to enable material tracking and payload reporting.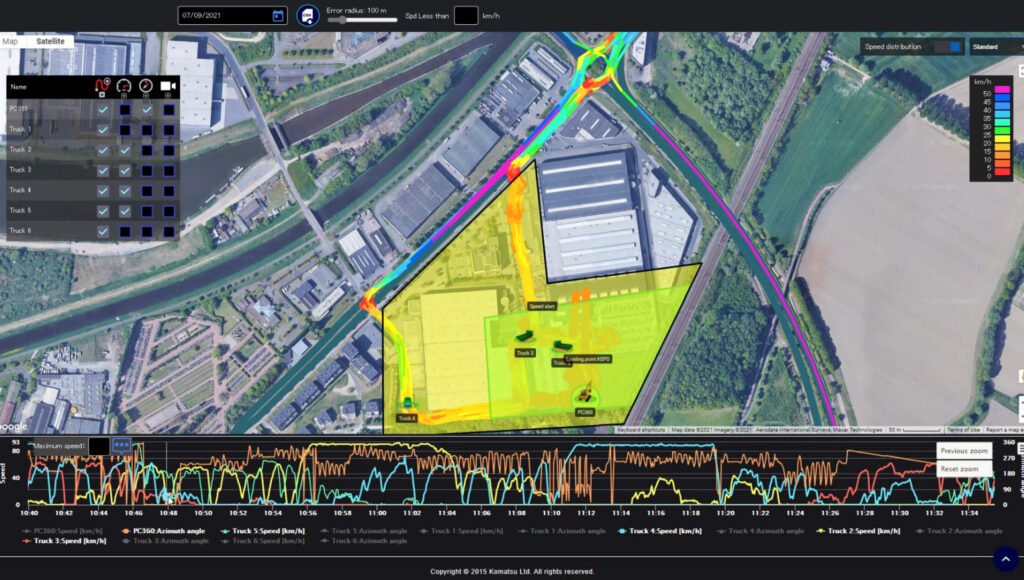 Make use of Payload Meter to measure the weight of soil loaded in the bucket or in the truck.
Please note that the payload meter is initially launched on Komatsu machines.
Part of the integrated Smart Construction ecosystem
Integrated into the whole Smart Construction ecosystem, Smart Construction Retrofit works as an IoT tool gathering data from terrain, machine, and material. Depending on our customers' needs, these data can go straight into our family of solutions for further analysis to help companies optimise their daily operation and decision-making.